Vacuum Pack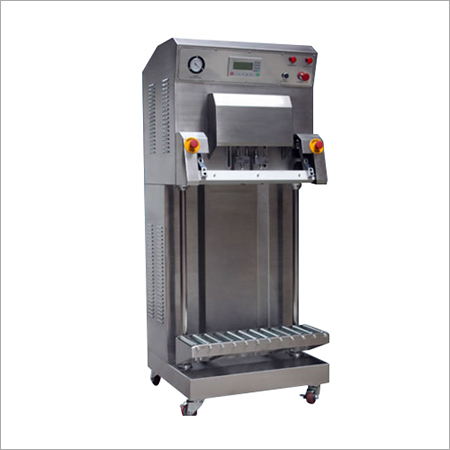 Vacuum Pack
Product Description
This range of vacuum packing machine is marked by mechanical processing of vacuuming, sealing, printing, cooling, which is utilized in vacuum wrapping for the food pharmaceutical, chemical, aquatic and electronic industries. It can put off the products from deterioration and molds, as well as decay and humidity, keeping the quality and cleanness of the product over a pro longed storage time.

Semi Automatic Pneumatically Operated Vacuum Pack:-
MODEL PVPN 600 H :-Is use to pack and seal product in pre-formed pouches .Aluminum bags made out of heat seal able laminated film to enhance the self life of product.
Material: - nylon bags bags of 25 ltrs etc.
Features:

1 bag /min
Pouch Dimension: 1000 MM X 800 MM
Compressor Air Required 30 cfm@ 6 Bar. (Exartnal )
Power Supply: 220 V AC, Single Phase, 50 Hz, 4 KW.
GMP and Fully Flamfroop Model.
Contact part 316 SS and covering 304 SS Model